His Holiness the Dalai Lama gives teachings throughout the year at various times and in different places. His Holiness also gives public talks. In India, teachings and public talks are usually free and open to the public. However, to attend teachings and public talks outside of India one usually is required to purchase a ticket. The proceeds from the ticket sales are used to cover the costs of the venue and other expenses related to His Holiness's visit.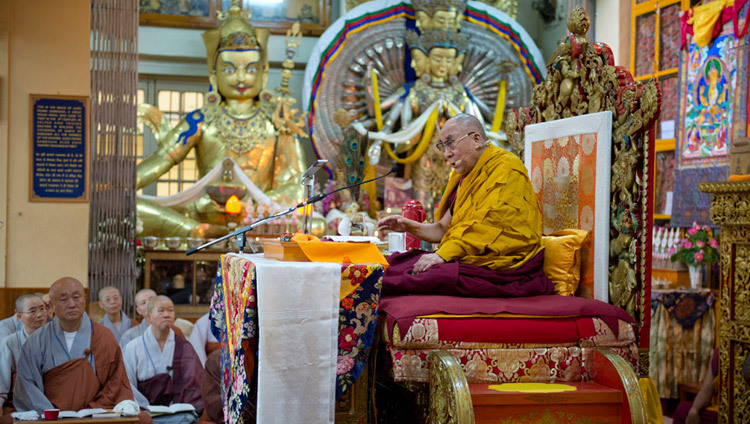 His Holiness gives teachings at the Main Tibetan Temple (Tsulagkhang) in Dharamsala several times a year and they are officially translated into several languages including English, Chinese, Korean, Vietnamese, Hindi and Japanese on FM channels. During the winter months in India, His Holiness often visits Bodh Gaya or some of the Tibetan settlements located in south India where he also regularly gives teachings.
His Holiness also gives a number of empowerments and initiations throughout the year, usually coinciding with his teachings. The Kalachakra Initiation is a complex and extensive initiation, which His Holiness has given 34 times up to 2017. However, His Holiness has always stressed the importance of practitioners attending the teachings rather than the initiations or empowerments in order to allow you to better understand the philosophy of Buddhism.
His Holiness also gives a number of public talks on topics that are close to his heart. Public talks, lasting about an hour followed by a question and answer session are popular on his foreign trips and are usually sold out soon after tickets go on sale